American Colonial Architecture: (1600 - 1780)

American Colonial architecture features a combination of all styles associated with this era such as French, Spanish, Dutch, German, Federal, and Georgian Colonial. The earliest colonial houses varied greatly depending on their region of location and the nationality of the settlers building the house. These early American settlers brought over European styles of architecture that integrated into what is known as the American Colonial era today. (2)

Areas of Use:
Despite their seemingly plain outer appearance, the simple yet elegant designs of Colonial homes are prominent in New England and can also be found in the south. Architectural elements of this style differ from region to region.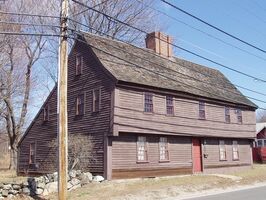 Characteristics:
Some of the most common types of colonial houses found in New England include the cape cod and the saltbox. These homes feature a central chimney with fireplaces in each room. It is extremely common for these type of homes to be symmetrical and clean in design.
Dutch colonial homes found in New York have very distinguished architectural elements such as a steep curved roofline and chimneys on each side of the house.
Colonial homes of the south feature brick façades with dentil moldings and decorative pilasters. Two-story colonnades give the homes an elegant outer appearance. A French colonial house, on the other hand, is characterized by its hipped or side gabled roof, tall windows and doors, and decorative shutters. (1)
Famous Houses:
(2)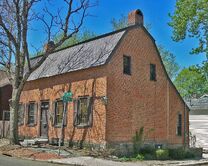 - Scotch-Boardman House: Saugus, MA
- The John Teller House: Schenectady, NY
- Schifferstadt Architectural Museum: Frederick, MD
- The González-Alvarez House: St. Augustine, FL

Links

References:
http://www.ehow.com/list_5991558_american-colonial-house-styles.html (1)
http://architecture.about.com/od/americancolonial/American_Colonial_Architecture.htm (2)